Getting your house washed professionally can save you both time and money in the future. This is where our House Washing Ipswich Service helps.  Many people assume that their home needs a repaint, which in most cases is not a necessity and a costly endeavour. Even if it does need a repaint, it is recommended to wash away the dirt build up and remove any mould and mildew before repainting. You will be surprised at just how much of a difference a professional house washing project can make to the appearance of your biggest asset!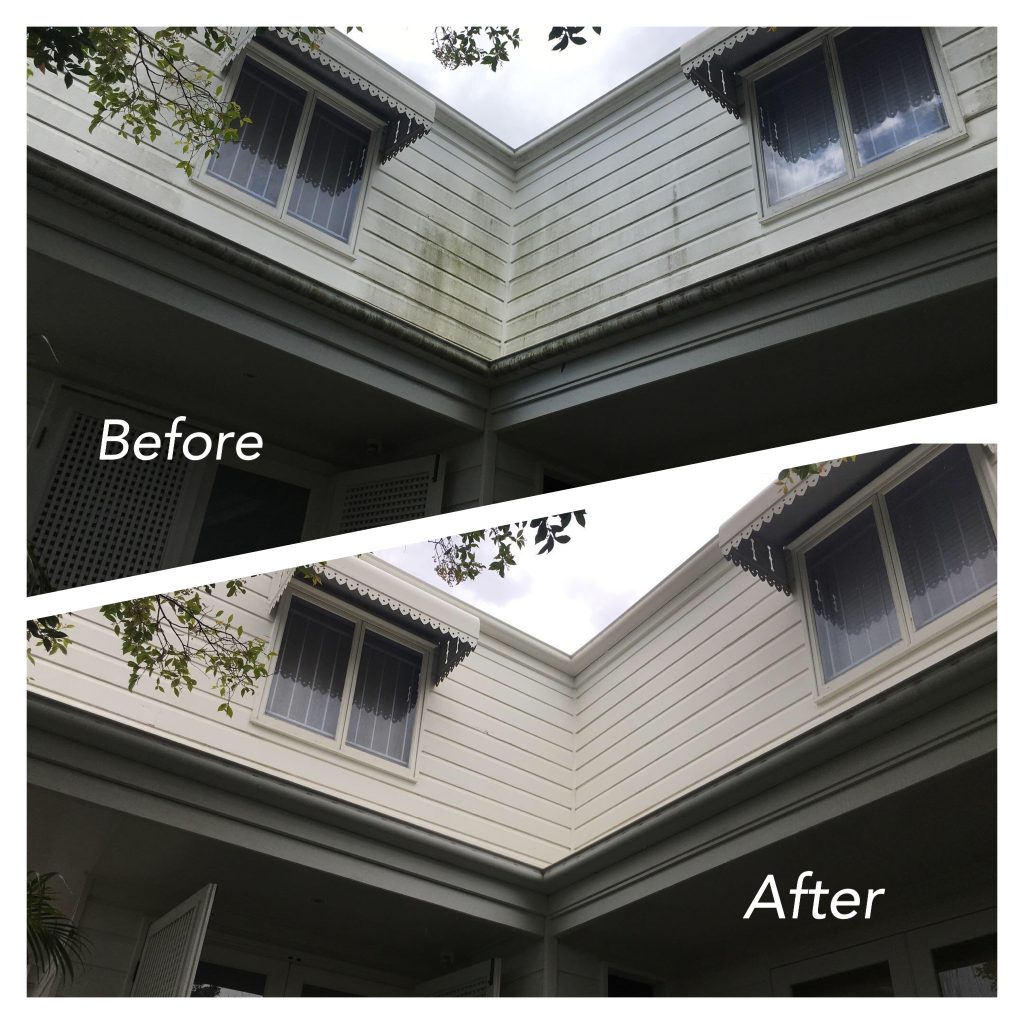 ABOUT OUR SOFT WASH HOUSE WASHING IPSWICH PROCESS
Whether your property is new or old, built from weatherboard, brick, tin or has a rendered finish, we can help. No job is too big or too small for us, achieving results for our Ipswich customers by using our Soft Washing system with mould and spider treatment.
Upon arrival, our team will firstly spray your property with our cleaning solution of gentle chemicals. This will be left to sit for a few minutes to allow the solution to reach all the little cracks and crevices and help break down the dirt and grime. This also kills the algae, mould, bacteria and other contaminants. The surface is then washed down with a fine mist of fresh water to thoroughly rinse away all the dirt, leaving your home or property clean and safe from the damage that can be caused by other house washing methods.
PEST REMOVAL
As part of our house washing process, we always remove wasp nests, spider's webs and other creepy critters that we find when on your property. This is by no means pest control or management but improves the appearance of your home.
MOULD REMOVAL
Thinking about the fluctuating temperature and weather in Ipswich, it should come as no surprise that mould may be present on exterior surfaces causing long-term issues. We take great care to remove all signs of the mould using our state of the art techniques.
PRE-SALE PROPERTY CLEANING
Thinking about selling or renting your property? Make your sale ad stand out and ensure a 'wow' factor upon arrival for inspection when you book a full comprehensive Ipswich house washing service that will ensure your property looks its best when potential buyers and renters drop by.
WHY CHOOSE US FOR HOUSE WASHING IPSWICH

100% CUSTOMER SATISFACTION
After years in our field, we are proud of the service we offer and believe in our ability to provide quality results. To ensure our quality service records, we offer a 100% customer satisfaction guarantee which means we will come back to finish a job if the customer isn't satisfied the first time around!
FIXED PRICE PROMISE
Hidden costs can cause unwarranted stress and financial strain which can reflect poorly upon the business offering the service. To further guarantee customer satisfaction, we will always be upfront about the cost of our service so what we quote is what you pay.
SAFETY
1300 Cleaning Group offers a professional Ipswich house washing service that is fully insured to $20,000,000 and take our and your safety very, very seriously. We are RIIWHS204D (Working At Heights Approved).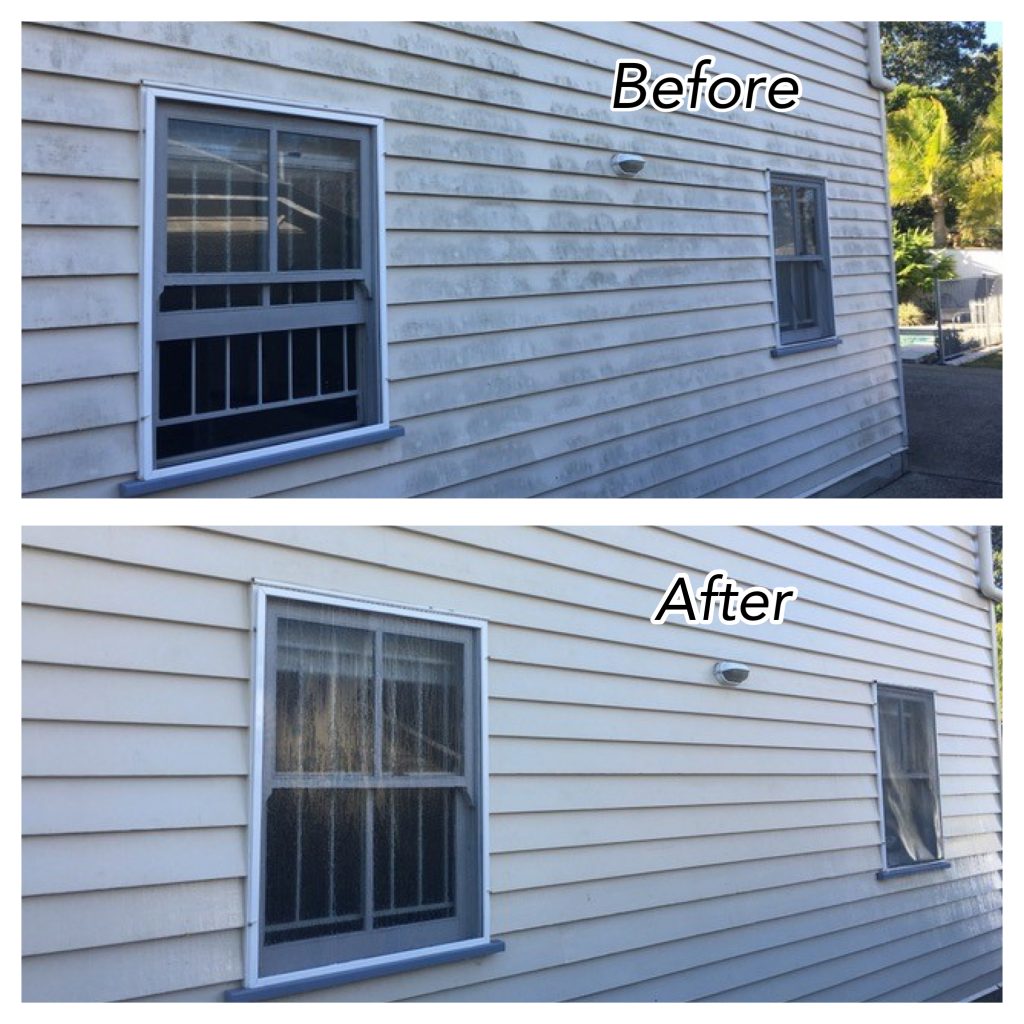 WHAT TYPE OF HOUSES DO WE WASH?
House washing in Brisbane isn't as simple as it sounds. The Brisbane market is made up of many property types; from post-war Queenslanders to state-of-the-art new builds. Whether your property is build from weatherboard, brick, tin or has a rendered finish, we can help. No job is too big or too small for us.
AREAS COVERED
Our Ipswich house washing service is available in every Brisbane suburb, Raceview, Redbank, Redbank Plains, Ripley, Riverview, Rosewood, Springfield, Goodna, Flinders View, Logan and other surrounding suburbs.
If you're looking to get your Ipswich house washed, be sure to call 1300 10 12 13 and speak to one of our friendly team members where we can answer all your enquiries or book an appointment.
OUTSTANDING RESULTS. FAST AND RELIABLE SERVICE 7 DAYS A WEEK.
Call us on 1300 10 12 13 for a free, no obligation quote.