House Washing Brisbane
First impressions matter. With our professional Brisbane house washing service, we can breathe new life into the exterior of your property. Forget about re-painting. Save money and time – and give the outside of your home a fresh, sparkling appearance – with our specialist soft washing system.
Soft Washing for Powerful Results
At 1300 Cleaning Group, our house washing service is completed with a specific method: soft washing. Rather than opt for the familiar pressure washing approach, we go with soft washing for any exterior cleaning jobs. The big reason for this is simple: it's more effective in getting the job done.
Pressure washing is suitable for blasting away dirt, mud, gum, etc., from hardscapes like driveways and paths. Yet when it comes to exterior surfaces, ones that are more fragile in nature, the high-pressure water it shoots out is far from ideal. In fact, pressure washing can result in costly damage to everything from your roofing surface to windows.
This is where soft washing comes to the rescue.
As the name suggests, soft washing involves the use of low-pressure water. This technique is ideal for those fragile exterior elements of your home. Painted Weatherboard, patio enclosures, glass doors – all of these and more are safe from any damage when soft washing is utilised.
You might be wondering if soft washing is powerful enough to kill off mould, bacteria, mildew, and other microorganisms. There's no need to worry. Soft washing sees a chemical blend mixed with water, and this combination of cleaning solution packs the punch required to give your home's exterior the fresh clean it deserves.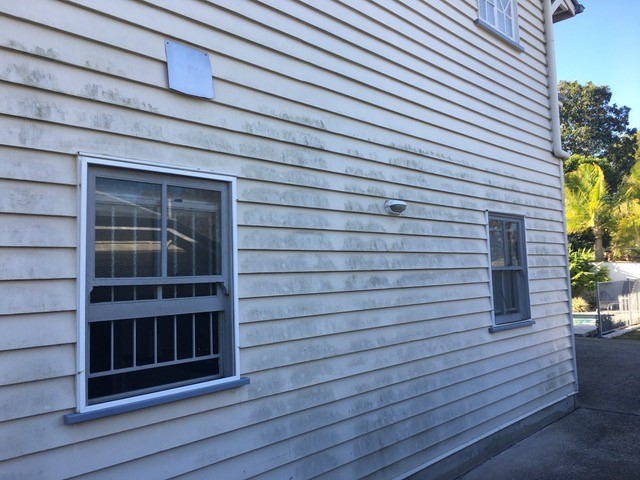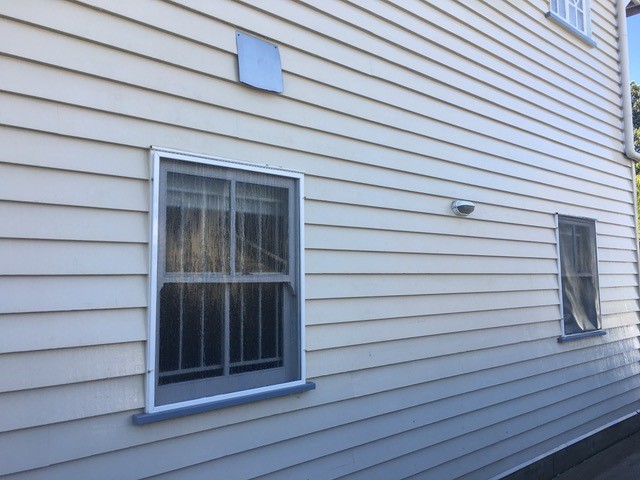 Why Our Brisbane House Washing is Different
We don't take any half measures. As the leading house washing service provider in Brisbane, we go above and beyond for our customers. Here's a quick rundown of why you should choose 1300 Cleaning Group:
Customer-focused: Our mission is to ensure each and every customer receives five-star service.
Prompt and reliable: When we say what time we'll arrive and how long the job will take, we mean it.
Competitive pricing: You won't find a cheaper alternative that supplies the same level of service as us.
Professional from beginning to end: We take pride in our professionalism. From the start of a job until the end, we maintain a professional, friendly attitude.
12-month guarantee: We're so confident in the work we do that a 12-month guarantee is provided to each house washing customer.
The process begins as soon as we arrive at your home. Our team of experts use a specialist cleaning solution made up of gentle chemicals that is softly sprayed onto your property. This solution is then given time to sit for a few minutes. By doing so, it allows our solution to reach all of your exterior's small cracks and crevices, breaking down any dirt and grime that's lurking. It also kills off other contaminants like bacteria, algae, and mould.
Once the solution has done its work, we wash down the surface with a fine mist of fresh water. This gentle process not only washes away the solution and all the dirt it has released, but it does so in a safe manner that keeps your property free from damage.
The work isn't done just yet. Our cleaning team will fully inspect your home, ensuring it is completely clean and free of any dirt or unsightly stains. If the team spots anything that is out of place, it will continue to work on your property's exterior until it is in pristine condition.
When the team tidies up all their equipment and waves goodbye, they do so by leaving everything as they found it. Well, there is one exception – a clean house.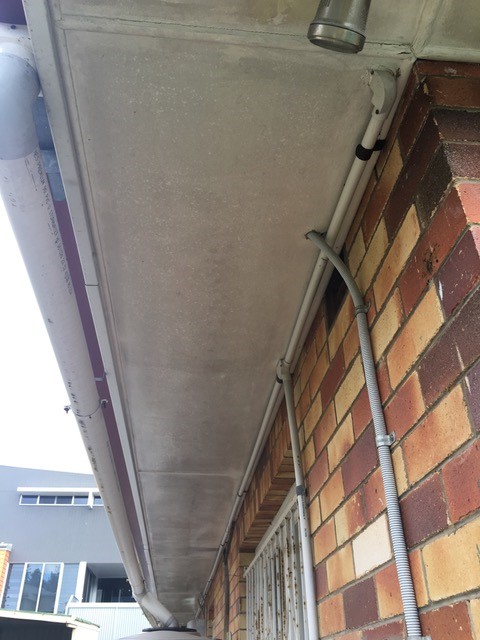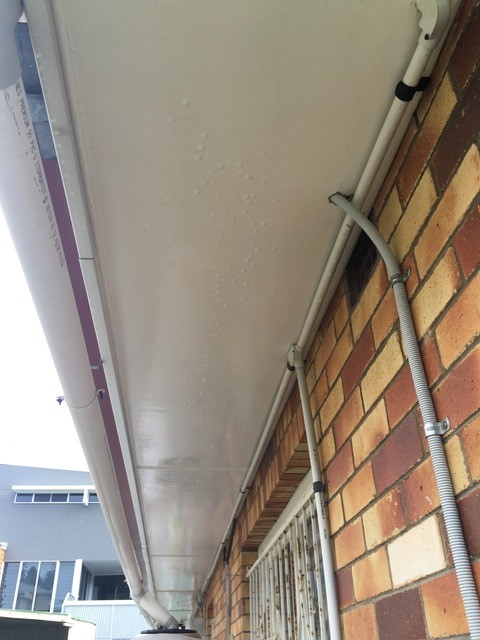 Pest and Mould Removal
Aesthetics are important. Yet there's more to a clean house exterior than just its appearance. As part of our washing process, we also factor in pest and mould removal.
In terms of pests, there are two we often come across when washing homes in Brisbane: spiders and wasps. We always take care in removing their respective webs and nests, ensuring your property is free of these pests.
Mould impacts most houses in Brisbane. Aside from being unsightly, mould can result in long-term issues to exterior surfaces if left to build. With our state-of-the-art cleaning techniques, we make sure no signs of mould are left behind.
12-Month, 100% Customer Guarantee
That's right. As the leading provider of house washing services in Brisbane, we have full confidence in what we do. That is why we offer a 100% customer guarantee. If you are not satisfied the first time around, we will return to your property. No additional charge, no conflict – we continue cleaning until you are completely happy with the results.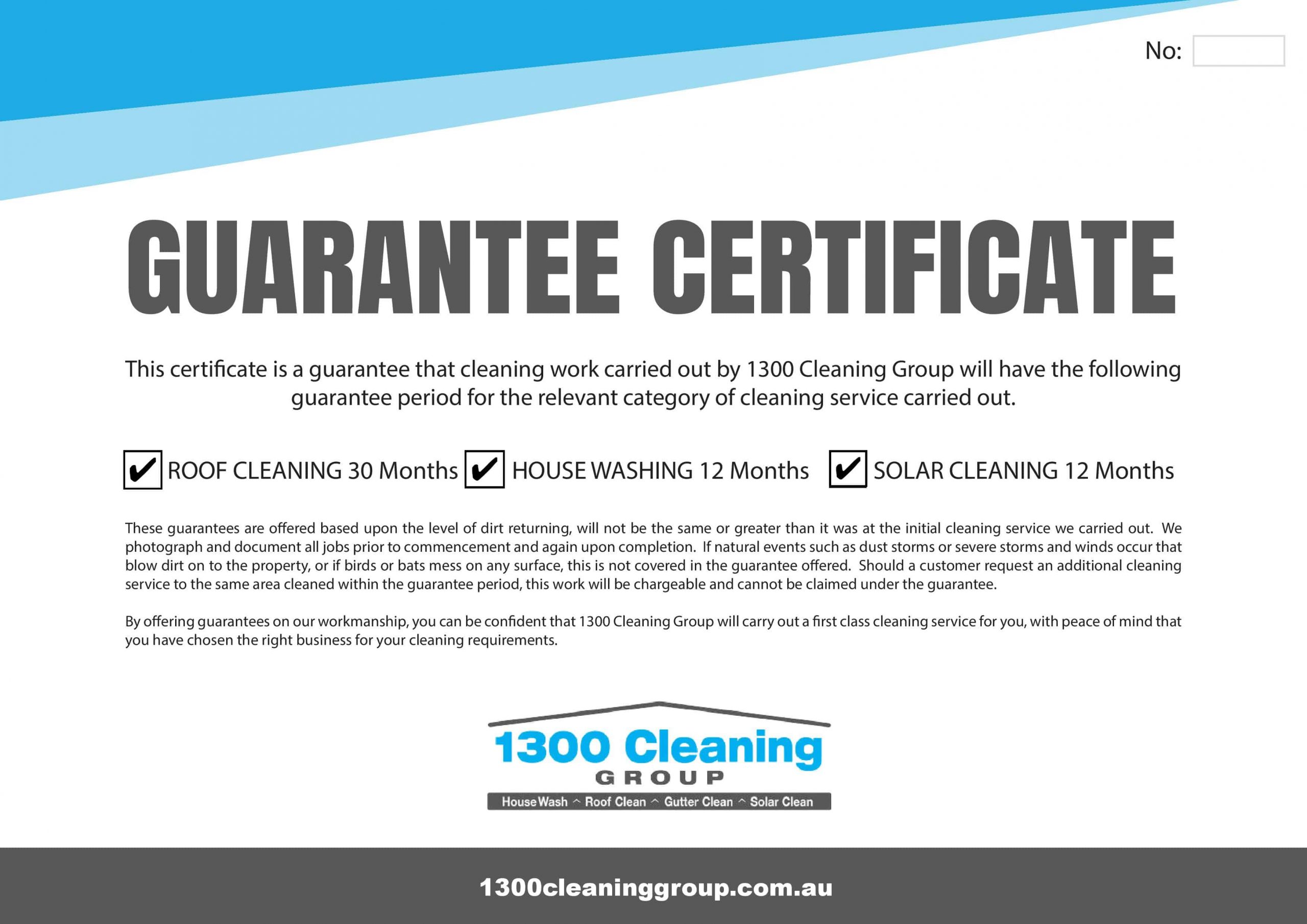 Fixed Price Promise
There are no hidden charges to be found with 1300 Cleaning Group. You don't like them, we don't like them, and we make sure they're eradicated in the same way as the dirt on your house!
When you receive a quote from us, that is exactly what you will pay. No hidden costs, no additional changes midway through the job. That is our fixed price promise.
Leave the Cleaning to the Professionals
Whether you want to get your property in tip-top shape for pre-sale or simply to freshen up its appearance, you may feel cleaning your home's exterior is a task you can handle on your own. However, it is not something you can take lightly for a number of reasons.
Firstly, trying to clean your home's exterior without any assistance can be dirty and time-consuming. You may struggle to achieve the desired effect you were expecting. It's also important not to overlook potentially injuring yourself when cleaning your home.
When you leave the work to the professionals, you can avoid all these situations. Our team is fully qualified and trained with years of experience, with each cleaning technician holding a Working at Heights Certification. We also use our own safety equipment and are fully insured to $20,000,000.
Just sit back and let us do what we do best; wash the exterior of your house.
Areas we Cover
We work across the whole Brisbane region, covering every suburb. We also provide Gold Coast house washing and Ipswich house washing services.
If you're looking to get your Brisbane house washed, be sure to fill out our enquiry form and we'll get back to you promptly or if you prefer to speak to one of our friendly team in our permanently manned office, call us on 1300 10 12 13
OUTSTANDING RESULTS. FAST AND RELIABLE SERVICE 7 DAYS A WEEK.
Call us on 1300 10 12 13 for a free, no obligation quote.