PROFESSIONAL SOLAR PANEL CLEANING
1300 Cleaning Group offers the best high-quality German-made system to thoroughly clean your Solar Panels and leave them spot free, producing the maximum power production.
Unlike many cleaning contractors that simply use a broom and hose to brush away the surface dirt, the iSolarsystem has been designed to mechanically clean the face of the panels with two counter-rotating brush heads and a water flow rate of 22 litres per minute.
To safeguard your panels we also use a mild detergent with added lanolin in the cleaning process.This detergent helps lubricate the panels whilst they are being cleaned and minimises the risk of scratching of the glass that can occur when using the normal de-ionised water and brush method offered by many cleaning contractors. It also gives the panels a better finish and leaves them sparkling like new with a polished finish to enable water to bead effectively and remove dirt when it next rains. It is like wax polish on a car.
If you have tank water for drinking purposes please advise us and we will quote you on an alternative cleaning method to give you the best results and apply a hand polish using Solar Shield to give the same polished finish.
By engaging 1300 Cleaning Group you can be comfortable in knowing you are getting a professional clean of your solar panels by trained staff using the best available German cleaning technology. Our staff are also safe working at heights accredited and safety equipment will be used where required.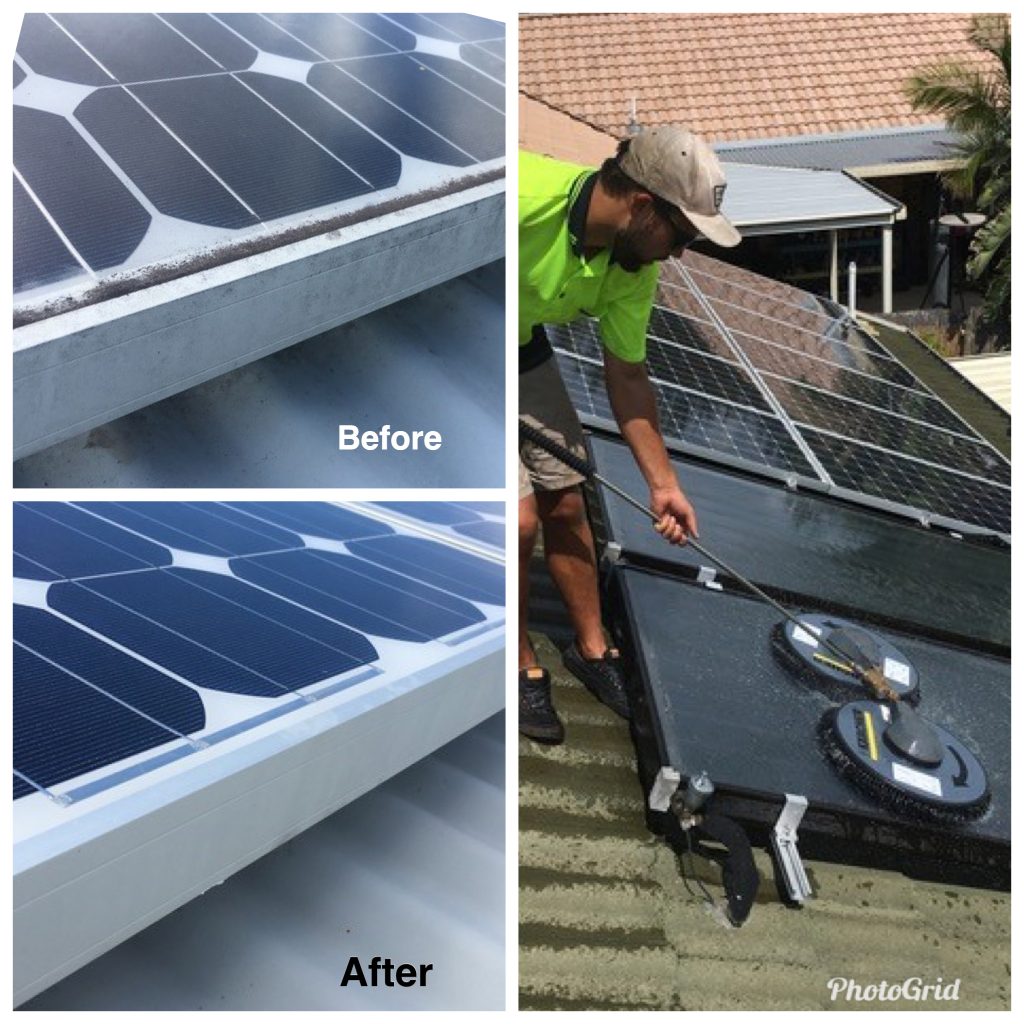 OUTSTANDING RESULTS. FAST AND RELIABLE SERVICE 7 DAYS A WEEK.
Call us on 1300 10 12 13 for a free, no obligation quote.