1300 Cleaning Group achieves outstanding house washing results using our Soft Washing system with mould and spider treatment.
Upon arrival, our team will firstly spray your property with our cleaning solution of gentle chemicals. This will be left to sit for a few minutes to allow the solution to reach all the little cracks and crevices and help break down the dirt and grime. This also kills the algae, mould, bacteria and other contaminants. The surface is then washed down with a fine mist of fresh water to thoroughly rinse away all the dirt, leaving your home or property clean and safe from the damage that can be caused by other house washing methods.
1300 Cleaning Group – Your answer to a perfect house wash!
ABOUT OUR HOUSE WASHING
The exterior of your house is the first thing people see. Getting your house washed professionally can save you time and money in the future. All too often we speak to customers who are considering re-painting their house rather than getting it washed. Those same customers are amazed by the results we achieve at the fraction of the cost of a re-paint.
Once cleaned, our team will then inspect their work to ensure our house washing is complete. Upon completion, we will tidy up and leave everything just as we found it, except for one important improvement…A clean property.
Whether you need a general wash down for dust, dirt and grime or to combat the mould that has grown and lurks on a particular surface, 1300 Cleaning Group can help.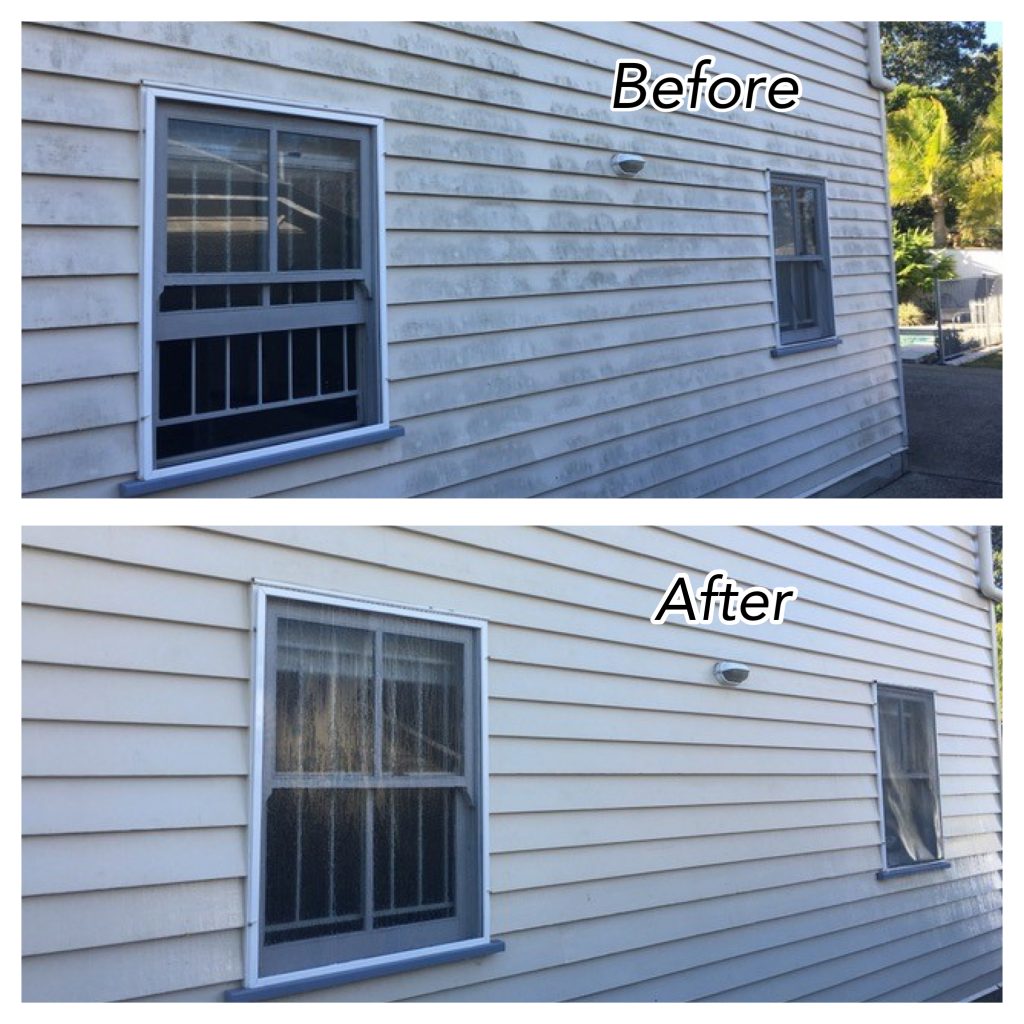 PEST REMOVAL
As part of our house washing process we always remove wasp nests, spider's webs and other critters that we often find when washing houses.
MOULD REMOVAL
Most houses suffer from a degree of mould. Mould is unsightly and can cause long lasting and long-term issues to most exterior surfaces. We take great care to remove all signs of mould using our state of the art techniques.
PRE-SALE PROPERTY CLEANING
Thinking about selling or renting your property? As we all know, first impressions count. We offer a full and comprehensive house washing service to ensure your property looks at its best when potential buyers and renters view your property.
WHY CHOOSE US FOR YOUR HOUSE WASHING JOB?
OUR STAFF
With years of experience washing houses we know how important it is you have the peace of mind knowing we're just a phone call away. We have a permanently manned office and are always happy to answer any questions you have about our house washing service. We never sub-contract work out to any other firm . All of our technicians are locally based , permanently employed by 1300 Cleaning Group and are trained to the highest industry standards.
OUR 100% SOLID QUALITY ASSURED GUARANTEE
When it comes to house washing we just know we can't be beaten. In the unlikely event you're not 100% happy with your freshly washed house, we'll return, no questions asked, and complete the job with no additional charge to you.
FIXED PRICE PROMISE
You should know exactly what costs are involved when you book a house washing service. We make a promise to every customer in before we start washing their house. The price we quote is the price you pay. There are no hidden charges or taxes.
ABOUT US
WHO ARE 1300 CLEANING GROUP?
We are a family owned Australian business and our focus has always been on supplying quality work at a reasonable price. From starting the business seven years ago we have grown and grown and now cover the whole of the SE Qld area. We pride ourselves on the quality of our work and offer a wide variety of cleaning solutions including our unbeatable house washing service. When you choose 1300 Cleaning Group, we liaise with you and organise a date and time that suits you. We are fully insured, trained and qualified to wash all houses in regardless of their age or condition.
WHAT TYPE OF HOUSES DO WE WASH?
House washing isn't as simple as it sounds. The local market is made up of many property types; from post-war Queenslanders to state-of-the-art new builds. Whether your property is build from weatherboard, brick, tin or has a rendered finish, we can help. No job is too big or too small for us.
HOUSE WASHING WITH OUTSTANDING RESULTS. FAST AND RELIABLE SERVICE 7 DAYS A WEEK.
Call us on 1300 10 12 13 for a free, no obligation quote.